Rumors are running rampid that Jennifer Lopez is engaged!  She was photographed in Paris with a huge rock on her left hand ring finger.  Sources say 25 year old Casper Smart can't afford it! LOL
Regardless of whether or not she bought it for herself (sad) it DOES look like an engagement ring.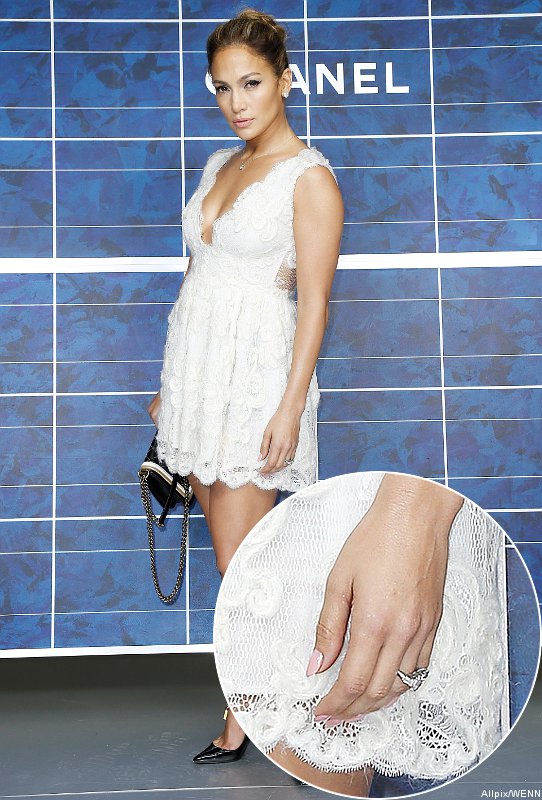 For the launch of his new YouTube channel Jay-Z has decided to live-stream the last of his eight concerts at NYC's Barclays Center.   This is the home of NBA's Brooklyn Nets.
We get to see him Saturday at 9:30 p.m on his new Life and Times channel.  After Saturday, this channel will focus on in depth interviews and shows based on tastes and interests of Jay Z.  
New TV watching... should be a pretty cool channel!

Nicki Minaj and Mariah's fight on American Idol is still taking over the airwaves!  Eveyrone is freaking out over this cat fight!  Why are these two well-accomlished divas fighting?  Could it be their egos?
Mariah says Minaj threatened to kill her after their "situation" on the "American Idol" set.  However, Mariah believes she DID say it.
On "The View" yesterday, Barbara Walters said that she talked to Mariah before the show, and Mariah told her that when Nicki walked off the set, "multiple people" heard her say "If I had a gun, I would shoot that [B-word]."

Yesterday, we heard that Karreuche Tran had broken up with Chris Brown, but  it looks like Chris dumped HER! 
He says, "I have decided to be single to focus on my career.  I love Karrueche very much but I don't want to see her hurt over my friendship with Rihanna.
"I'd rather be single allowing us to both be happy in our lives."
Jesse Ventura
What It Is with Estee
Carmen Call
Coochie Call